Locally owned LOVE & MOXiE celebrates 6 years, doubles charitable contributions
SAVANNAH, GA — LOVE & MOXiE, a locally owned small business that features handcrafted bags and an eclectic mix of accessories, is determined to continue to make an impact in the community.
The mother-and-daughter team of Renée and Danielle White have prioritized raising awareness for Alzheimer's disease. In the last five years, since it started donating $1 of each sale to Alzheimer's-related charities, LOVE & MOXiE has donated over $1,800 for Alzheimer's charities and raised over $2,500 for the Walk to End Alzheimer's. 
This year it will double its donation to organizations to $2 for every item sold. LOVE & MOXiE will continue to donate to CaringKind in New York City and will add as a donation partner Savannah's Senior Citizens Inc.
"We love their programs and mission of successful aging," Danielle said. "My mother is still doing so well in large part due to programs at their Learning Center that keep her engaged and learning. We are also grateful knowing they have additional programs that can provide further help in the future. We couldn't be more excited."
Raising Alzheimer's awareness is the foundation of LOVE & MOXiE. 
"It is our passion and our mission to lead by example," Danielle said.
In 2013, Renée was diagnosed with early-stage Alzheimer's disease. After a 15-year career in law enforcement Danielle decided to focus her energy on spending time with her mother. They moved to Savannah in 2016 and launched LOVE & MOXiE, focusing on handcrafted, upcycled products that have form and function, such as tote bags and AirPod cases, with splash of sass. The idea is to Live Life with Moxie.
LOVE & MOXiE's products are featured in several local shops, and the business has become a staple at local makers' markets. LOVE & MOXiE also collaborates with local arts like jewelry designer, Gillian Trask, which resulted in the "Raise Them Up Collection" and a launch party that raised funds for Savannah's Brightside Advocacy CASA program.
In celebration of six years in business, LOVE & MOXiE has revamped its website and will host an anniversary party coinciding with First Friday festivities in the Starland District. Celebrate with LOVE & MOXiE 5 p.m.-9 p.m. Oct. 7 at 2322 Barnard St., Savannah, Ga.
Contact: Danielle White
hello@lovenmoxie.com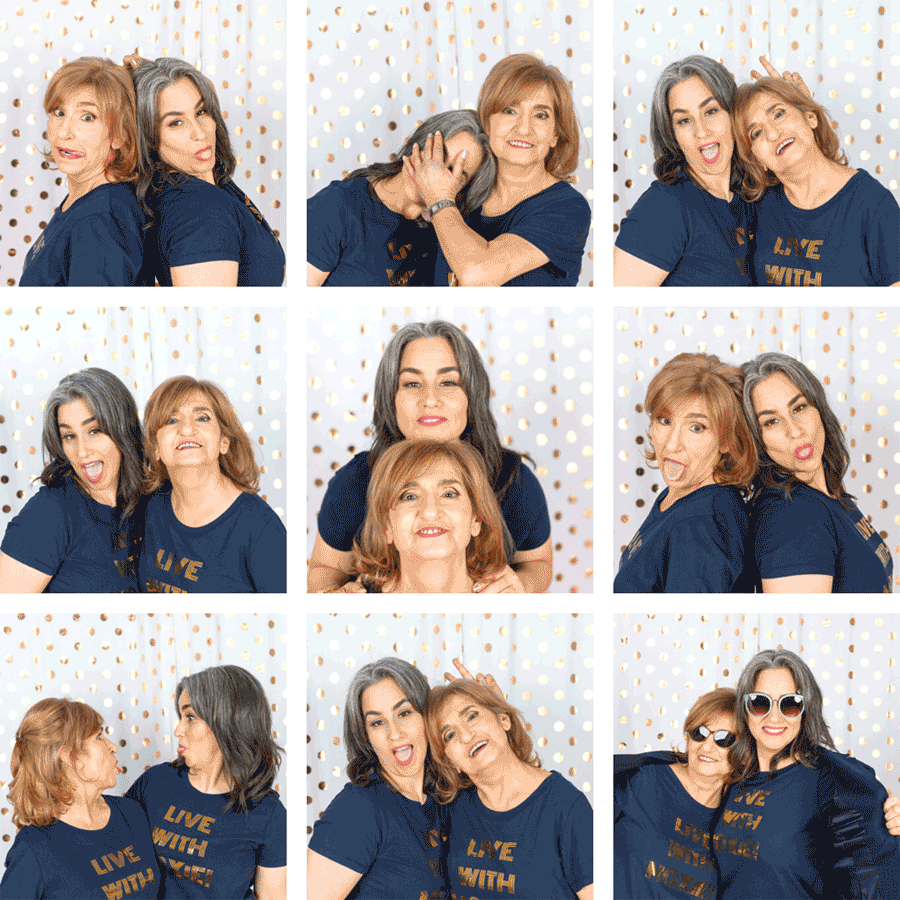 about LOVE &MOXiE
Savannah-based LOVE & MOXiE, owned by mother-and-daughter team Renée and Danielle White, launched in 2016. The small business creates small-batch fab and functional handcrafted bags and accessories, specializing in laser-engraved denim, utilizing deconstructed vintage finds, and creating custom bags from clients' most cherished clothing items. The vibe is always classic with a twist and the creations combine luxury with a bit of whimsy and lots of craftsmanship and function.
our motto
From making you smile to making things easier - let's face it adulting is hard. We believe you should smile, like all the time. We strive for our products to evoke smiles from fun colors, sparkle and patterns to clever usefulness.


We believe even with Alzheimer's there is still a lot of life to live but we'd rather you & your family never have to deal with it. We donate a portion of every sale to Alzheimer's charities to support research and programs for those living with Alzheimer's and their caregivers.


Quality and details are our jam. We believe the small details make all the difference from double stitched reenforced seams to integrated key fobs so you don't have to fumble for your keys in the bottom your your bag.


We believe clothing evokes memories especially for those with Alzheimer's. We love to deconstruct special vintage and second hand finds, even your most sentimental items, and turn them into something new and useful. Each creation is truly one-of-a-kind and keeps unused items from landfills.