Behind Every Fab Bag is a Bad-Ass Woman: Meet our MOXiE muse - Tracee Ellis Ross
It's no secret that here at LOVE & MOXiE we strive for both our business and our handmade products to embody joy, a fierce sense of fabulousness and, well, moxie!
It goes without saying to personify all of these wonderful things, you're more than likely going to need a little inspiration along the way. We proudly pull inspiration from an array of different areas— from designers, creative directors and our favorite runway pieces to cities, music, patterns, color. . . and last but certainly not least — badass women who embody the true definition of moxie.

Without a doubt, we could pump out a list of these women running longer than Grey's Anatomy has been airing. However, for times sake, we've narrowed down our series to include our top five favorite ladies and all the subpurbness they encapsulate. Through their work, books, programs, products, life advice, and everything in between, they constantly carry themselves with overwhelming confidence, a sense of humor and the ability to constantly overcome adversity.

With the perfect cocktail of creativity, admiration, and just enough caffeine, we've developed five one-of-a-kind handbags for each of our MOXiE muses not only in celebration of these five lovely ladies, but our 7th birthday as a small business! As my mother Renée is none other than the original MOXiE muse herself, we were thrilled to incorporate her spunky little self throughout this campaign as she embodies each of our muses.

All in all, we're over the moon grateful for their outspoken charisma that sparks inspiration in us on the daily, and we hope these bags do the same for you (and maybe them), too!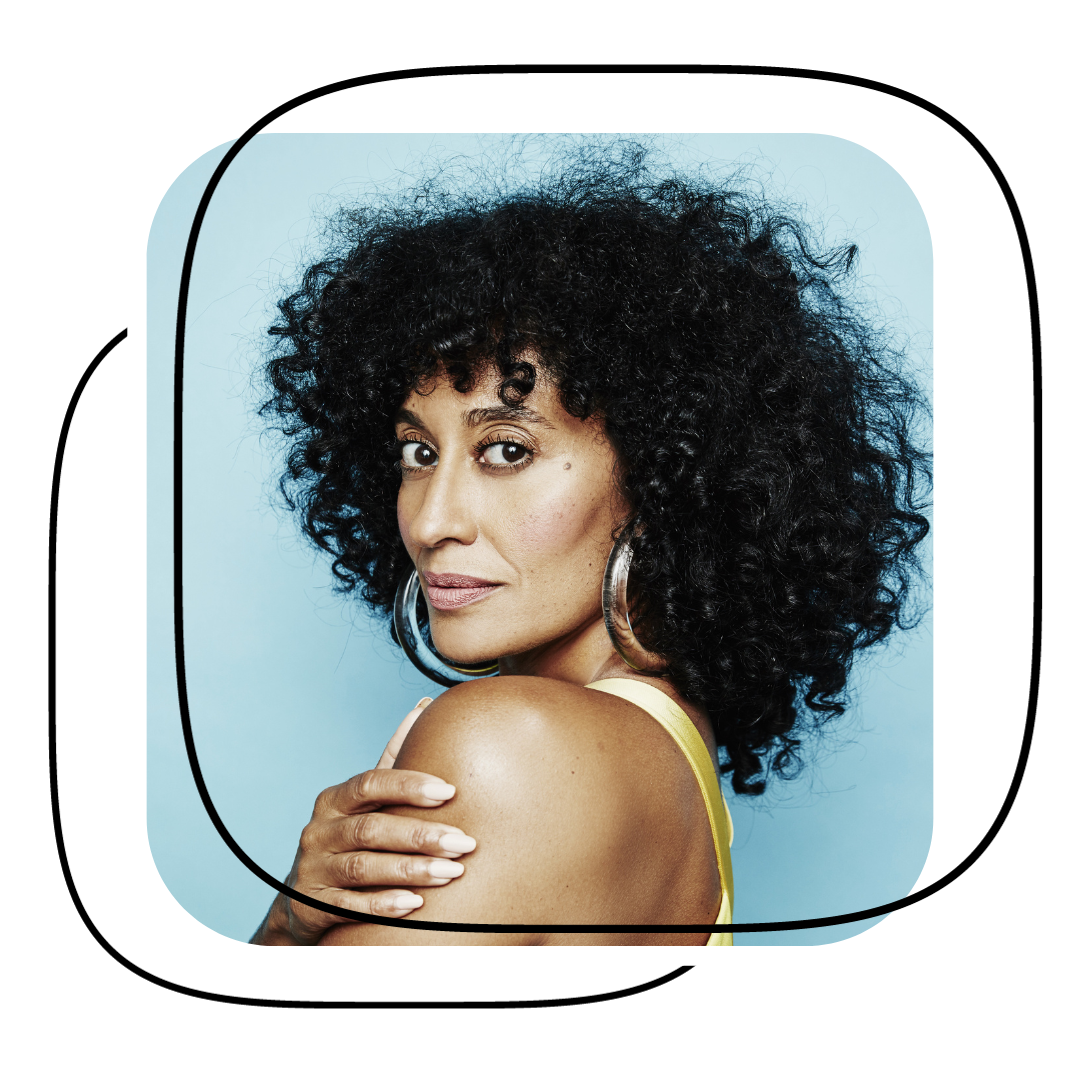 TRACEE ELLiS ROSS
Describing herself as "silly, smart, and strong," we simply could not agree more! While you may be most familiar with Tracee Ellis Ross as an accomplished actress — staring in shows such as Girlfriends and black-ish — she is also the CEO and founder of Pattern Beauty, holding a mission to celebrate your true self and empower natural curl patterns.
While it was her killer sense of humor that originally infatuated us (seriously— her alter ego Madame Hiver is not to be missed out on, and if you're looking for a quick pick me up her lip sync battle is well worth the watch), there's no denying this lady has got an astounding sense of style and posh persona that fills a room. Noted as one of Time's 100 most influential people, her sharp whit, intelligence, and sense of self is indisputably inspiring to many — ourselves included!
"I am learning everyday to allow the space between where I am and where I want to be, to inspire me and not terrify me"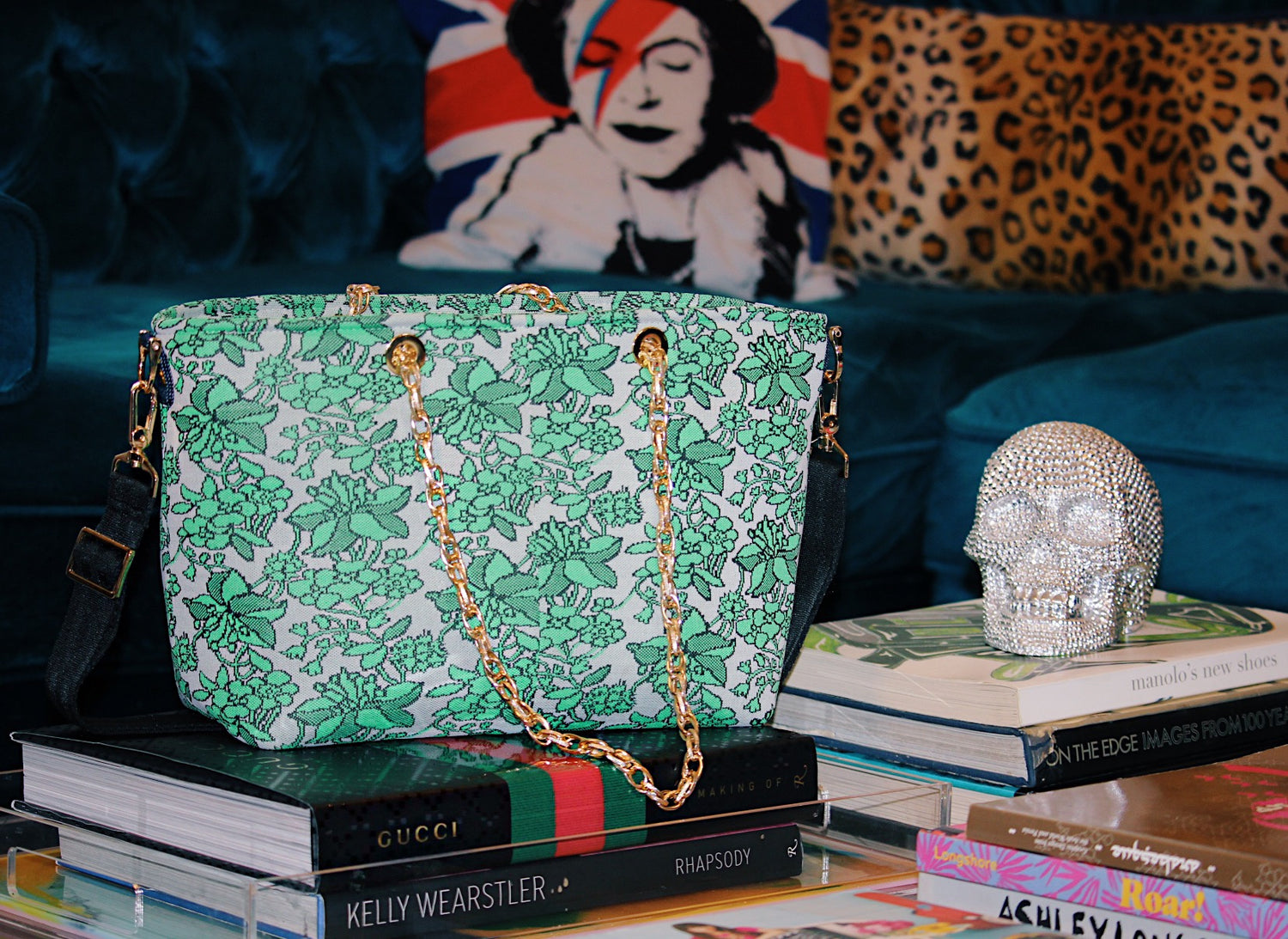 When designing this bag, we took into account Tracee's known love of vintage pieces. We crafted this bowler bag from a gorgeously green 1960's vintage dress and gold hardware from an upcycled belt with a twist detail reminiscent of 80's and 90's hip-hop fashion and her "beloved door-knocker" earrings.
One of our favorite details about this piece was inspired by our shared love of travel — her favorite place to jet off to being Italy, with previous residency in both France and Switzerland. This called for none other than a matching passport cover and an attached key fob for easy-breezy location on the fly. Additionally, the bowler style of this bag makes it the perfect carry-on for all your travel necessities. Even better for an on-the-go gal, adjustable straps from tote to shoulder to crossbody this bag has them all!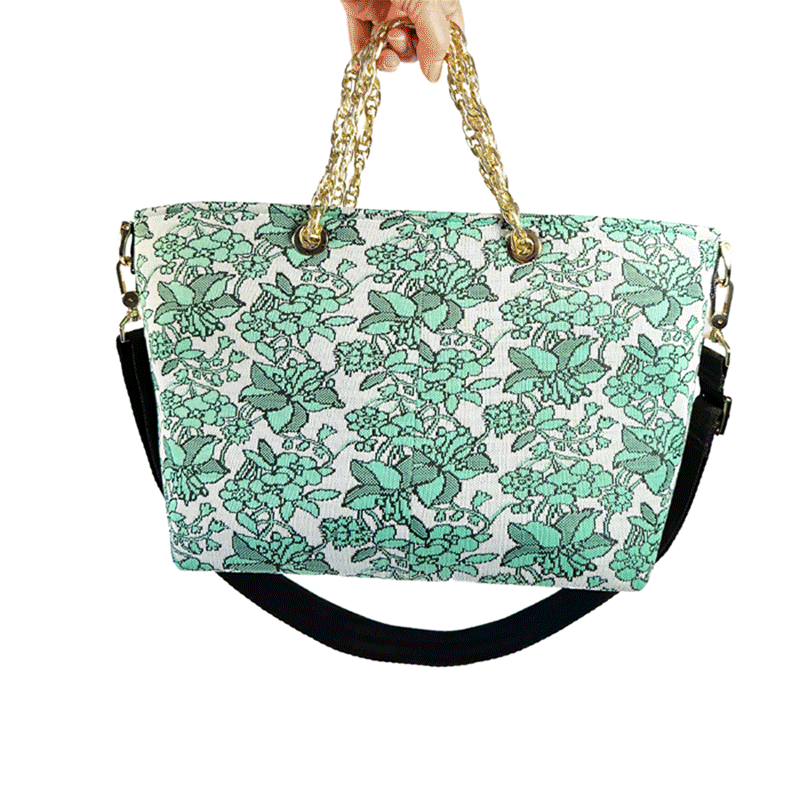 Candidly speaking, we also love that we share the same favorite curse word with Tracee — F*CK.
With a snazzy denim lining, we've engraved a fabulous little reminder of "f*ck yaaas" on the inside pocket, along with a handful of Tracee's other favorite words of wisdom, "wander, ponder, be" and her go-to hashtag of choice, "#joyful."

We loved aiming to capture Tracee's infectious energy, spontaneity, and timeless class with trendy twists through this piece. Her spunky sense of humor always brings a smile to our face, and we hope this bag does the same!
And who better than our original MOXiE muse herself than to model this fabulous bag!?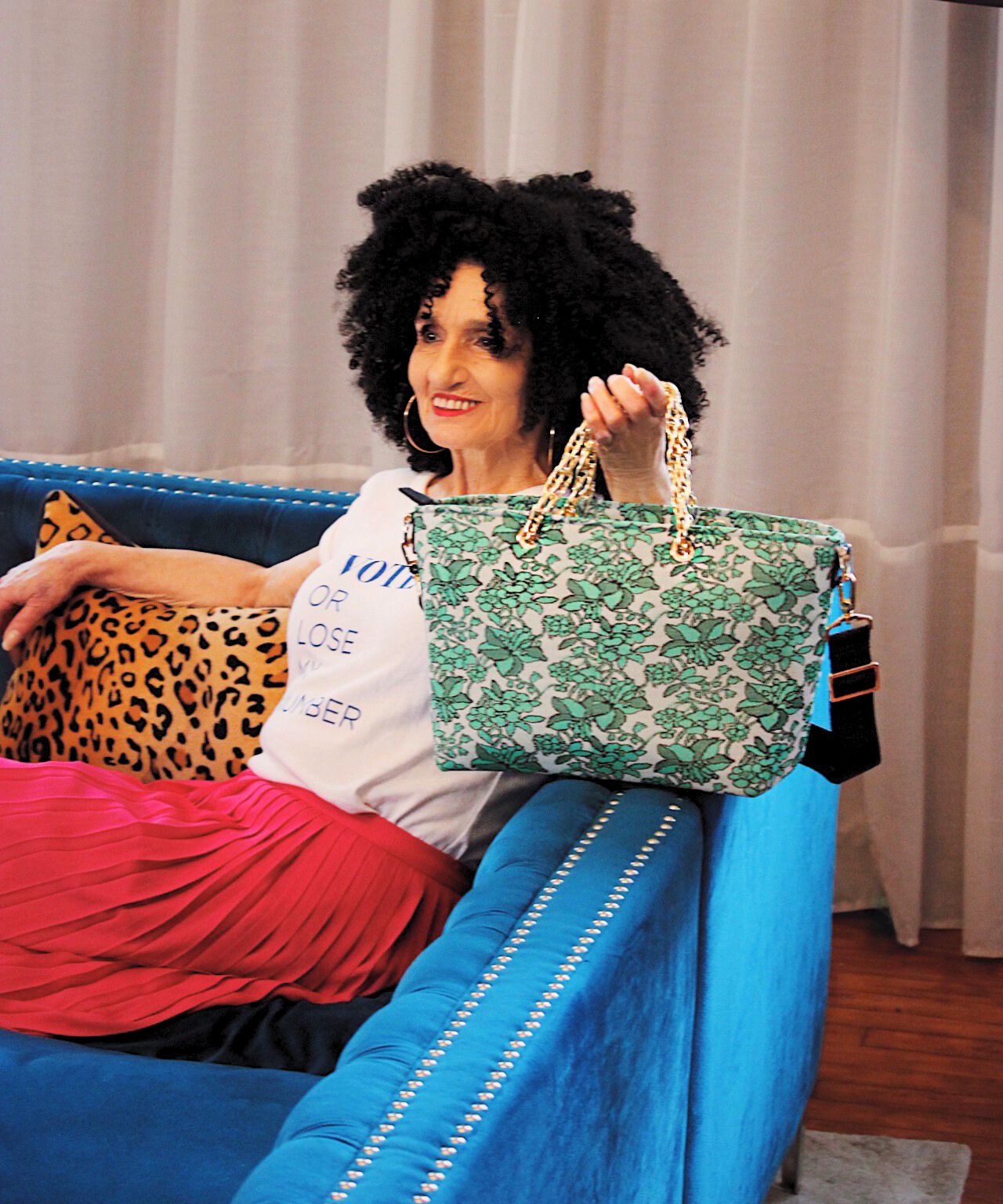 Although we hate to sound like a broken record, we truly cannot express our gratitude enough to each and every one of you as we celebrate our seventh year in business here at LOVE & MOXiE. When my mother was diagnosed with Alzheimer's, we started this business in hopes to both raise awareness and truly live life to the fullest as we began to navigate this together.
While being a small business in this day and age isn't easy — especially while tackling the occasional medical hurdle or whatever Mercury in retrograde throws our way — we're still kickin' thanks to your support! We're so thankful for this journey and all it's taught us — that you can truly accomplish anything you set your mind to, pivoting and starting over at any age is no set back, and with the right concoction of grace, style, humor, and a dash of moxie, you can get through anything. We equally appreciate that each of our muses have solidified these lessons along the way and keep us inspired.

Looking back, we're thrilled to have been able to donate over $6,000 toward Alzheimer's charities and grow personal relationships with our customers through custom pieces. There is truly no better feeling than being able to give somebody's sentimental piece a second life. All the more, we're excited for all the fab things to come and hope you'll stick along for the ride, we couldn't do it without YOU!
Sign-up below to be notified of our next MOXiE muse drop! You're not gonna wanna miss it! And tap the buttom to catch-up on all our inspiring muses.

Cheers! Danielle & Renée
"Life is a banquet, and most poor suckers are starving to death!"
… life is short, live with moxie!