Behind Every Fab Bag is a Bad-Ass Woman: Meet our MOXiE Muse - Natasha Lyonne
It's no secret that here at LOVE & MOXiE we strive for both our business and our handmade products to embody joy, a fierce sense of fabulousness and, well, moxie!
It goes without saying to personify all of these wonderful things, you're more than likely going to need a little inspiration along the way. We proudly pull inspiration from an array of different areas— from designers, creative directors and our favorite runway pieces to cities, music, patterns, color. . . and last but certainly not least — badass women who embody the true definition of moxie.

Without a doubt, we could pump out a list of these women running longer than Grey's Anatomy has been airing. However, for times sake, we've narrowed down our series to include our top five favorite ladies and all the subpurbness they encapsulate. Through their work, books, programs, products, life advice, and everything in between, they constantly carry themselves with overwhelming confidence, a sense of humor and the ability to constantly overcome adversity.

With the perfect cocktail of creativity, admiration, and just enough caffeine, we've developed five one-of-a-kind handbags for each of our MOXiE muses - Iris Apfel, Tracee Ellis Ross, Jenna Lyons, Ashley Longshore, and Natasha Lyonne - not only in celebration of these five lovely ladies, but our 7th birthday as a small business! As my mother Renée is none other than the original MOXiE muse herself, we were thrilled to incorporate her spunky little self throughout this campaign as she embodies each of our muses.

All in all, we're over the moon grateful for their outspoken charisma that sparks inspiration in us on the daily, and we hope these bags do the same for you (and maybe them), too!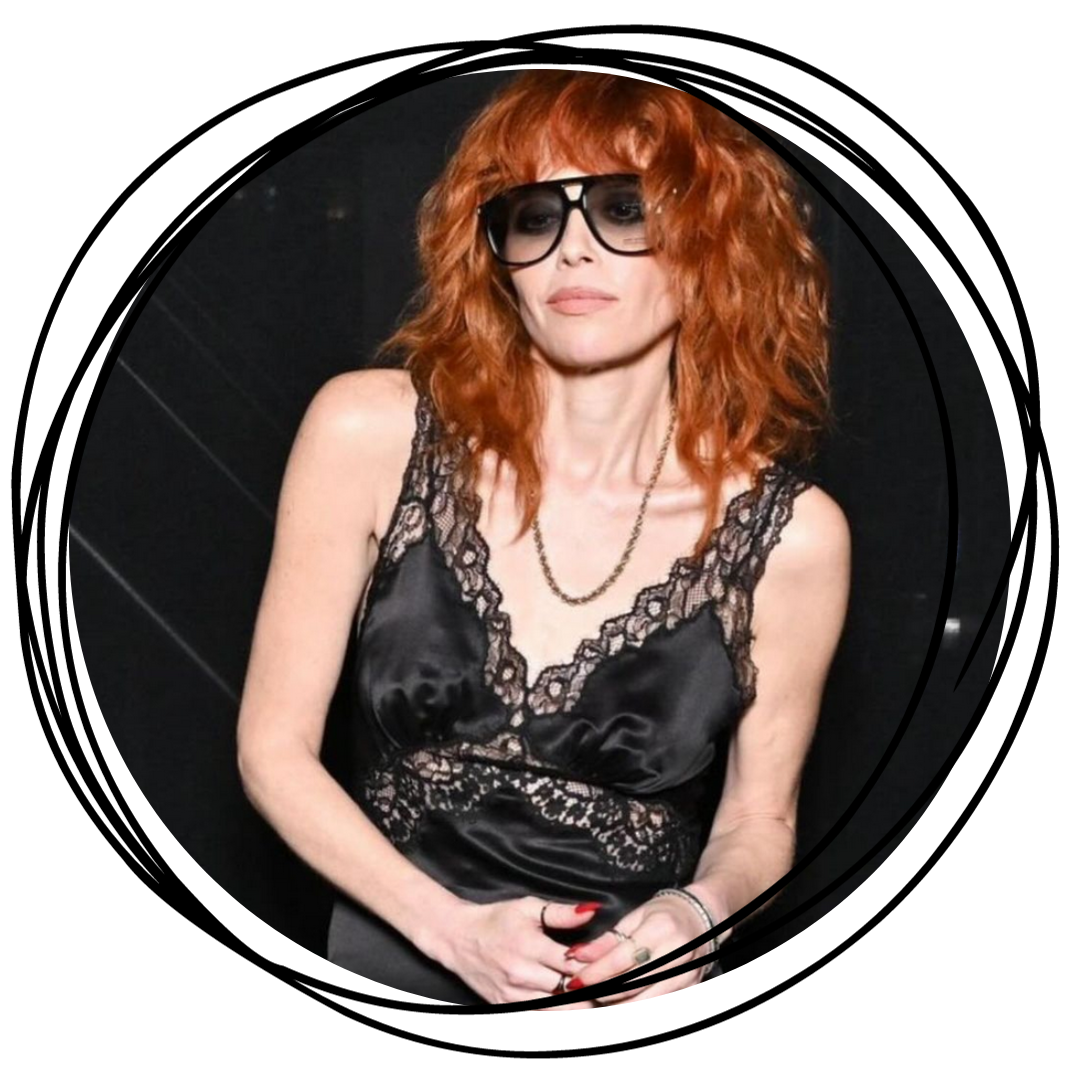 NATASHA LYONNE
With hair bigger and brighter than our future and an unmatched comedic persona, Natasha Lyonne has got some undeniable spunk and MOXiE to her.

While we've been fans since Slums of Beverley Hills, this woman has truly done it all and keeps on doin' it. Aside from being a well-known actress with golden comedic timing, Natasha is a filmmaker, writer, producer, and director that we can't get enough of (seriously, can we get a third season of Russian Doll already?)


"There's that special magic place that exists when you forget everything else because you are laughing hysterically. It's the only truly safe place, and it can happen with a stranger or a best friend."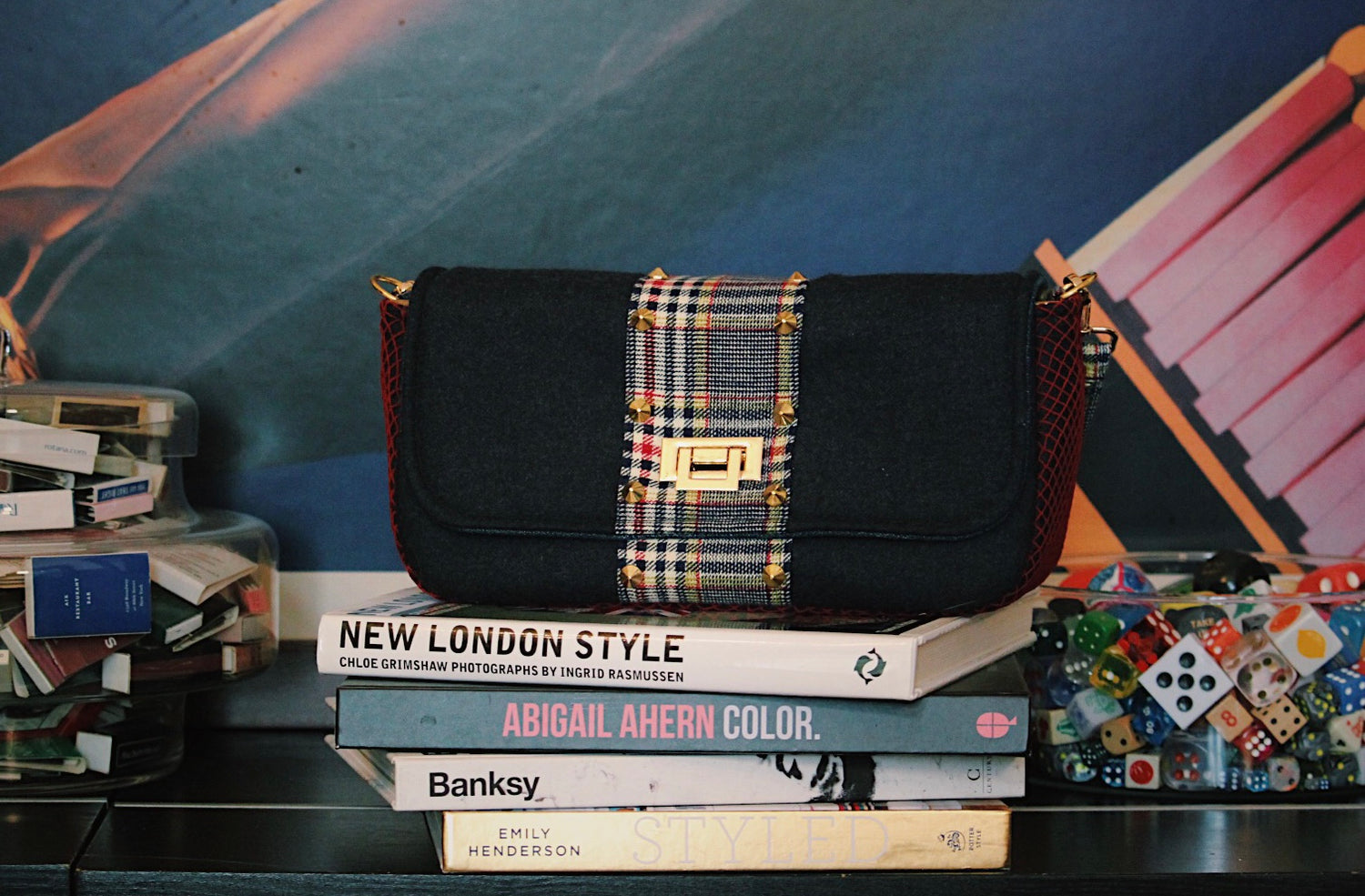 Aside from her well-decorated resume and sense of humor we'd kill for even a sliver of, we admire her kick-ass tenacity and perseverance. From living on her own from the age of 16 to overcoming a drug addiction and recovering from open heart surgery, Natasha is very candid about the handful of previous obstacles and struggles she's overcome to continue to work in the industry. In true comeback-queen fashion, her return to the screen in 2013 has amounted to an even more successful career. Her determination and drive to not only fight to better herself, but to also keep creating is a constant inspiration to us, making her one of our favorite moxie muses.

While she may not come to mind as someone with an outlandish, vibrant sense of style, we've always been into her classically-cool, well-tailored looks, unexpected pops of color, and funky silhouettes that still feel effortless.

We knew from the get-go we wanted this bag to embody a little bit of all of this— her indisputable grit, edge, and everything in between. Beginning with a dark pair of upcycled, wool pants, we began piecing together the oh-so chic flap bag silhouette.

In need of a little spunk, we layered a deep red, fishnet over the entire gusset of the bag, followed by implementing a dapper, plaid print from an upcycled blazer throughout the middle of the purse and strap.

As Natasha seemingly always sporting a cool piece of jewelry that catches our eye, adding some extra gold hardware was a must! Along with the clasp features on the detachable strap, we sprinkled a fun stud detailing along the plaid print.

"In general, I would say I'm attracted to originality or specificity of style . . . I love the way people make things their own. I'm into storytelling and the way we fashion ourselves in the world as part of our storytelling, at some level."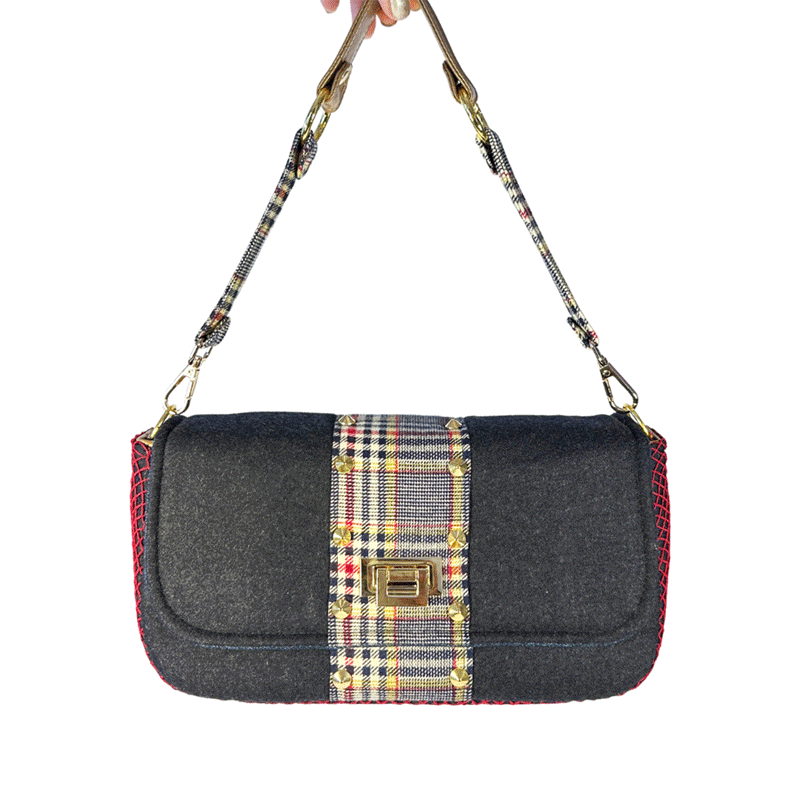 We loved getting to try out some new techniques amidst brining this bag to life. We're so happy Natasha shares our love of a good laugh, big blazers, and thrifting and inspired us to create this piece. While her timeless, easygoing sense of style will always be a favorite of ours, we can't wait to see what upcoming projects she has up her (well-tailored) sleeve.



Since Natasha was all booked up with shoots and interviews this month, who better than the original MOXiE Muse herself to step up to the plate and model this fabulous bag!?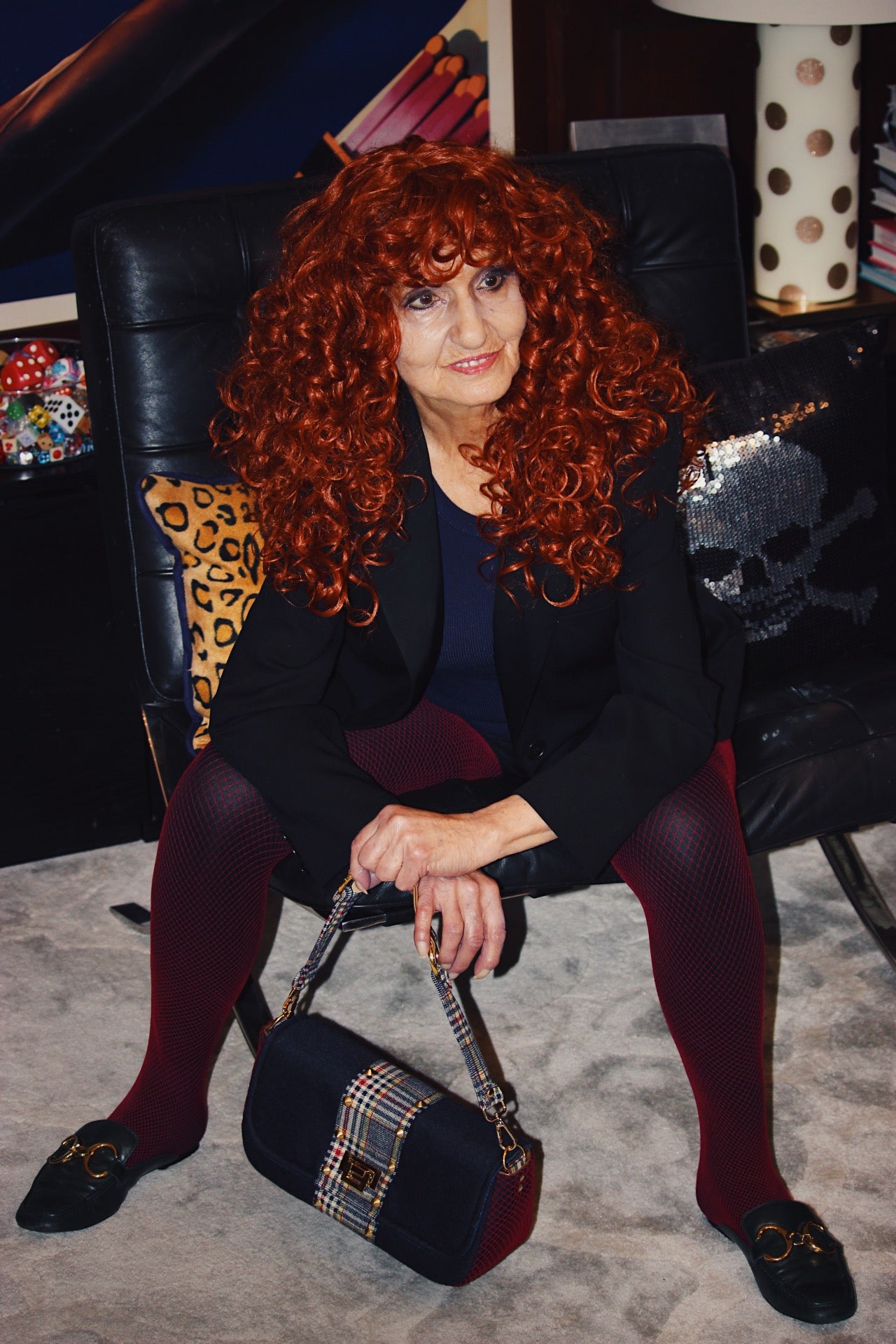 Although we hate to sound like a broken record, we truly cannot express our gratitude enough to each and every one of you as we celebrate our seventh year in business here at LOVE & MOXiE. When my mother was diagnosed with Alzheimer's, we started this business in hopes to both raise awareness and truly live life to the fullest as we began to navigate this together.
While being a small business in this day and age isn't easy — especially while tackling the occasional medical hurdle or whatever Mercury in retrograde throws our way — we're still kickin' thanks to your support! We're so thankful for this journey and all it's taught us — that you can truly accomplish anything you set your mind to, pivoting and starting over at any age is no set back, and with the right concoction of grace, style, humor, and a dash of moxie, you can get through anything. We equally appreciate that each of our muses have solidified these lessons along the way and keep us inspired.

Looking back, we're thrilled to have been able to donate over $6,000 toward Alzheimer's charities and grow personal relationships with our customers through custom pieces. There is truly no better feeling than being able to give somebody's sentimental piece a second life. All the more, we're excited for all the fab things to come and hope you'll stick along for the ride, we couldn't do it without YOU!
Sign-up below to be notified of our next MOXiE muse drop! You're not gonna wanna miss it! And tap the buttom to catch-up on all our inspiring muses.

Cheers! Danielle & Renée
"Life is a banquet, and most poor suckers are starving to death!"
… life is short, live with moxie!