10 Things You Might Not Know About Us . . .
If you've shopped with us before or taken a scroll through our site, odds are you might already know a thing or two about us . . . but certainly not some of these odd or quirky tidbits! And if you're brand-spankin' new here, buckle up. Here are 10 fun facts giving you all the who's, what's, why's, and how's behind LOVE & MOXiE.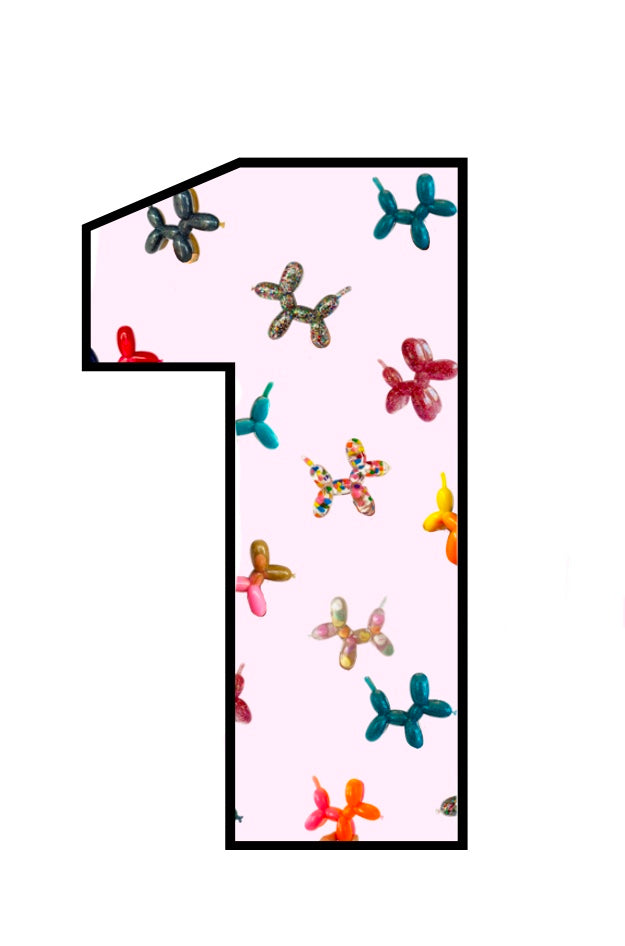 EVERYTHING is handmade by us (no seriously, everything)
While we may seem like a broken record reiterating that our killer, one-of-a-kind tote bags or AirPod cases are handmade with upcycled vintage finds, most don't realize every item we sell is made in-house . . . yes, that includes our laser cut acrylic bag charms to our resin balloon dogs!
I'm a self-taught designer and sewer, for which I have my grandmother's patience and my childhood desire for custom Barbie clothes (which I made from my knee-high socks) to thank.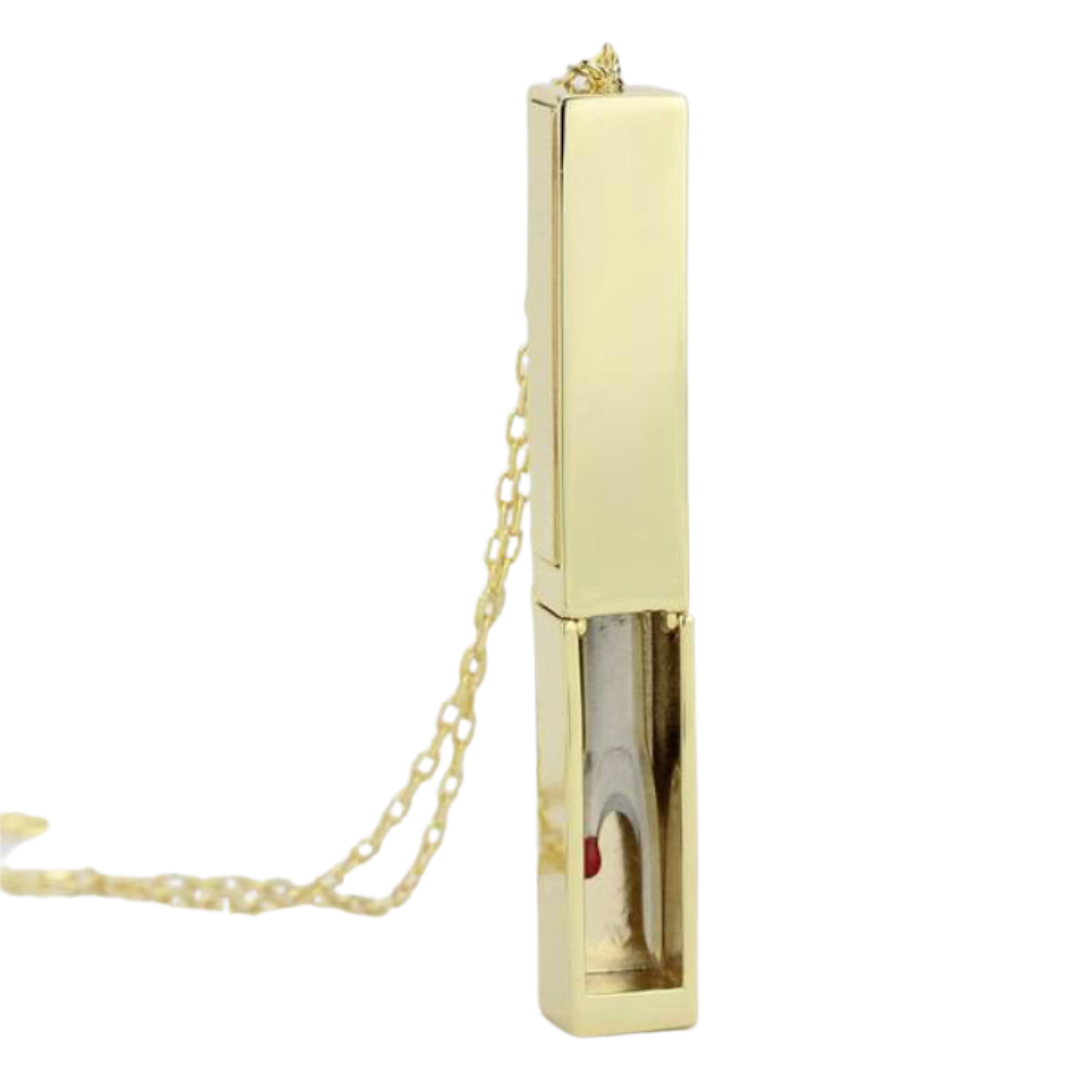 Growing up in the 80's, one of my first large scale sewing projects was — to no surprise — pegging my pants, which fostered my love for both my seam ripper (I use it so much, I treated myself to a fancy gold one) and the beauty of trial and error. If there's something I want to make for myself or my business, there's no doubt in my mind I can't figure it out.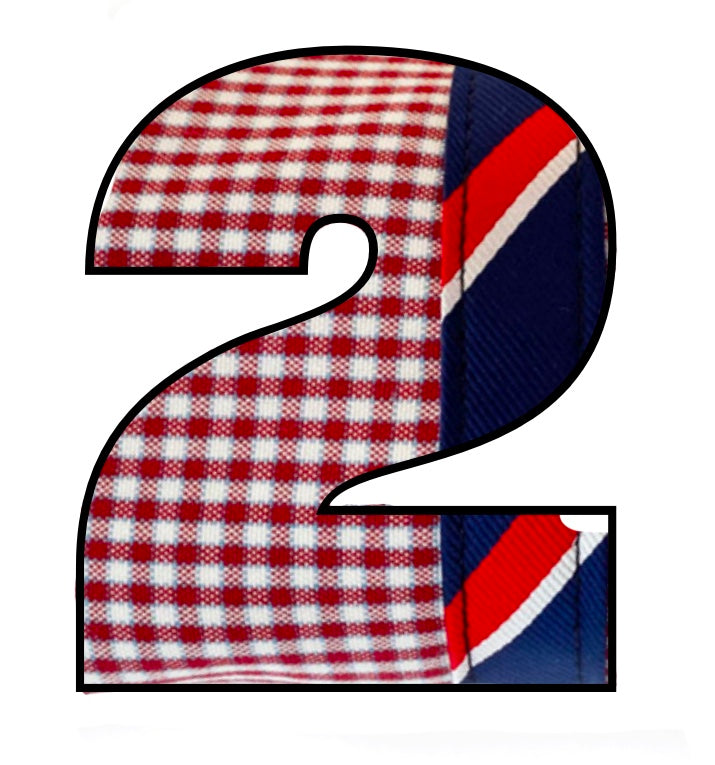 LOVE & MOXiE's the name . . . upcycling's the game
I am constantly on the hunt for unique and vintage thrift finds to
construct our products out of, and I'm a sucker for a designer label or print, too! From estate sales to Goodwill, or our Savannah vintage shop favorites such as House of Strut or Vintage Vortex, you never know when you'll come across a Hermès tie or a pair of funky Gucci trousers.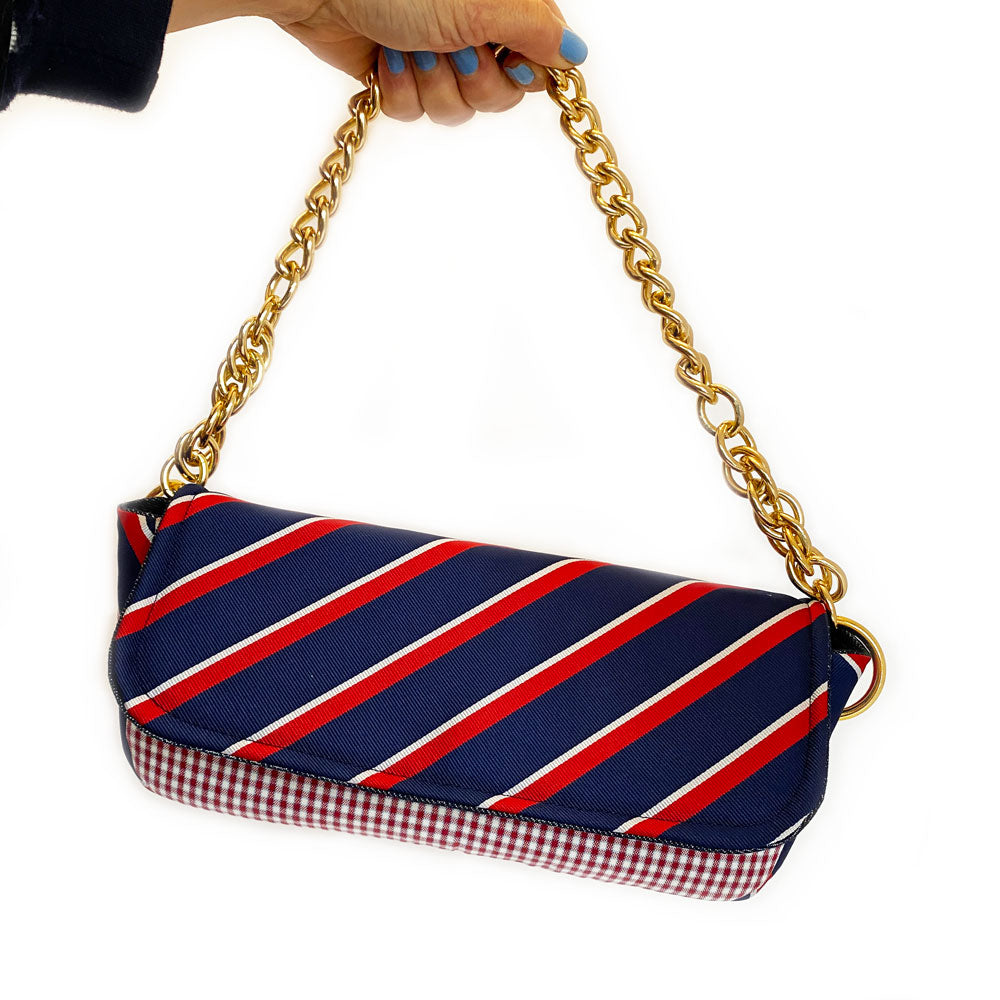 Being able to give thrifted goods a new life is not only cool, but fab for the environment, too! Did you know that in total, the textile and apparel industry is responsible for between 4% and 10% of global emissions? By shopping upcycled, you can help us help the planet, all by rocking a stylish new tote in the process.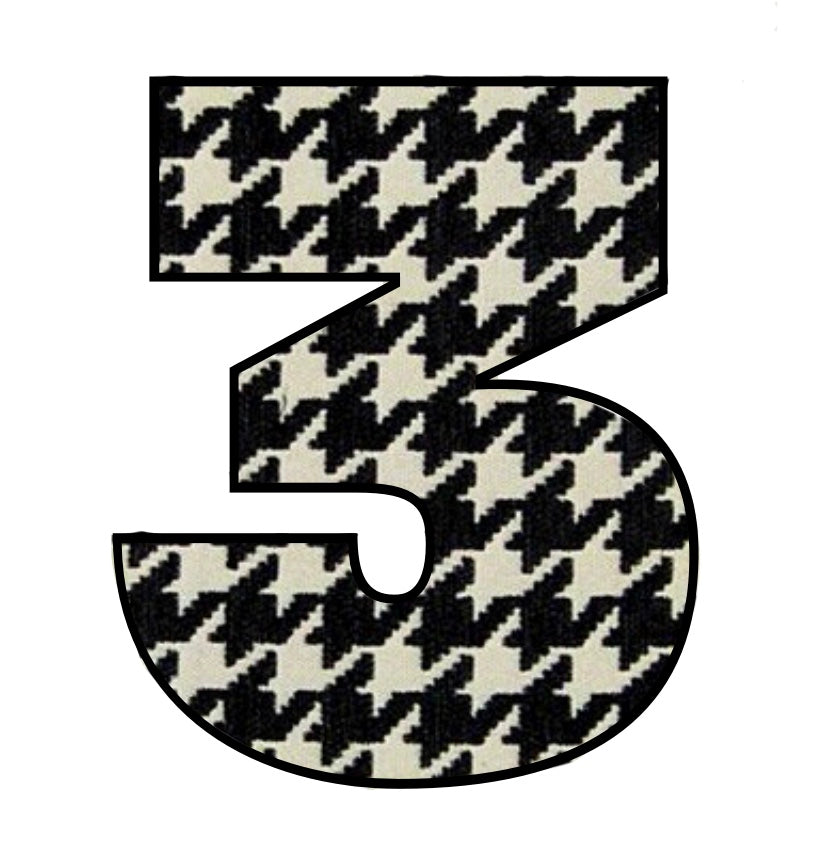 Fabric has my heart . . . can you tell!
My fascination with fabric, trims, and prints stems from spending hours at the Britex Fabric Store while growing up in San Francisco, California. As I waited for my grandmother to get off work at the Macy's across the street, I could be found perusing through countless amounts of color and texture day after day. Now, I've found a way to incorporate this nostalgic pastime of mine into my daily work and I couldn't be more thrilled about it!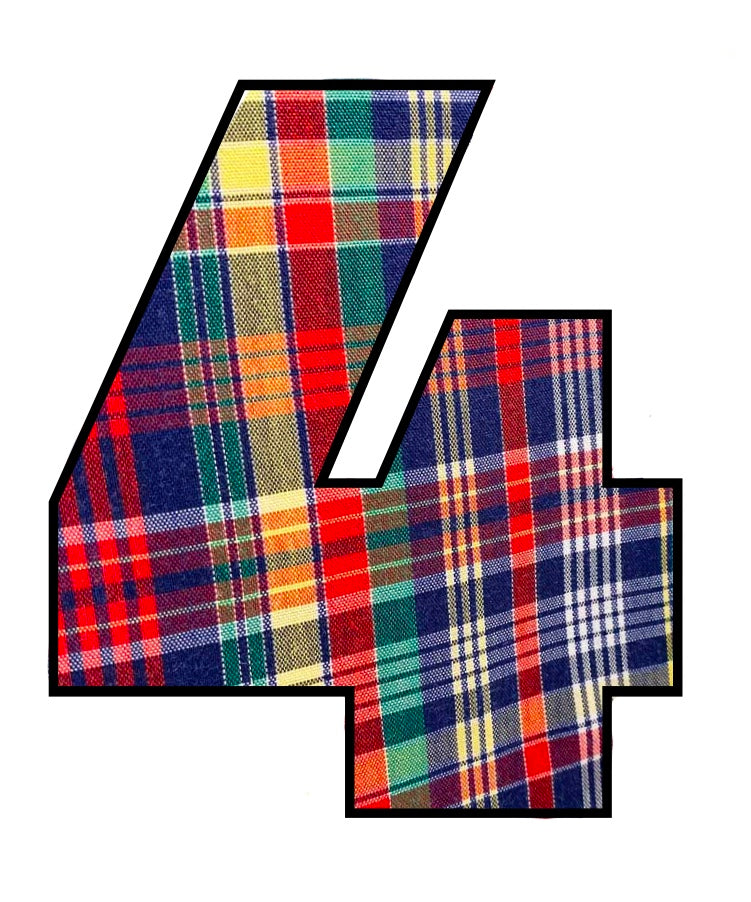 Custom orders? Yes, please!
While we may find more joy in a successful Goodwill trip than most, believe us when we say we are more than happy to help you upcycle your own cherished pieces that may be collecting a little too much dust in the back of your closet. If you don't see yourself wearing Dad's old ties or Mom's hand-me-down dress, but just can't seem to part ways each time Spring cleaning rolls around, we will gladly turn them into an accessory you can incorporate into your everyday life.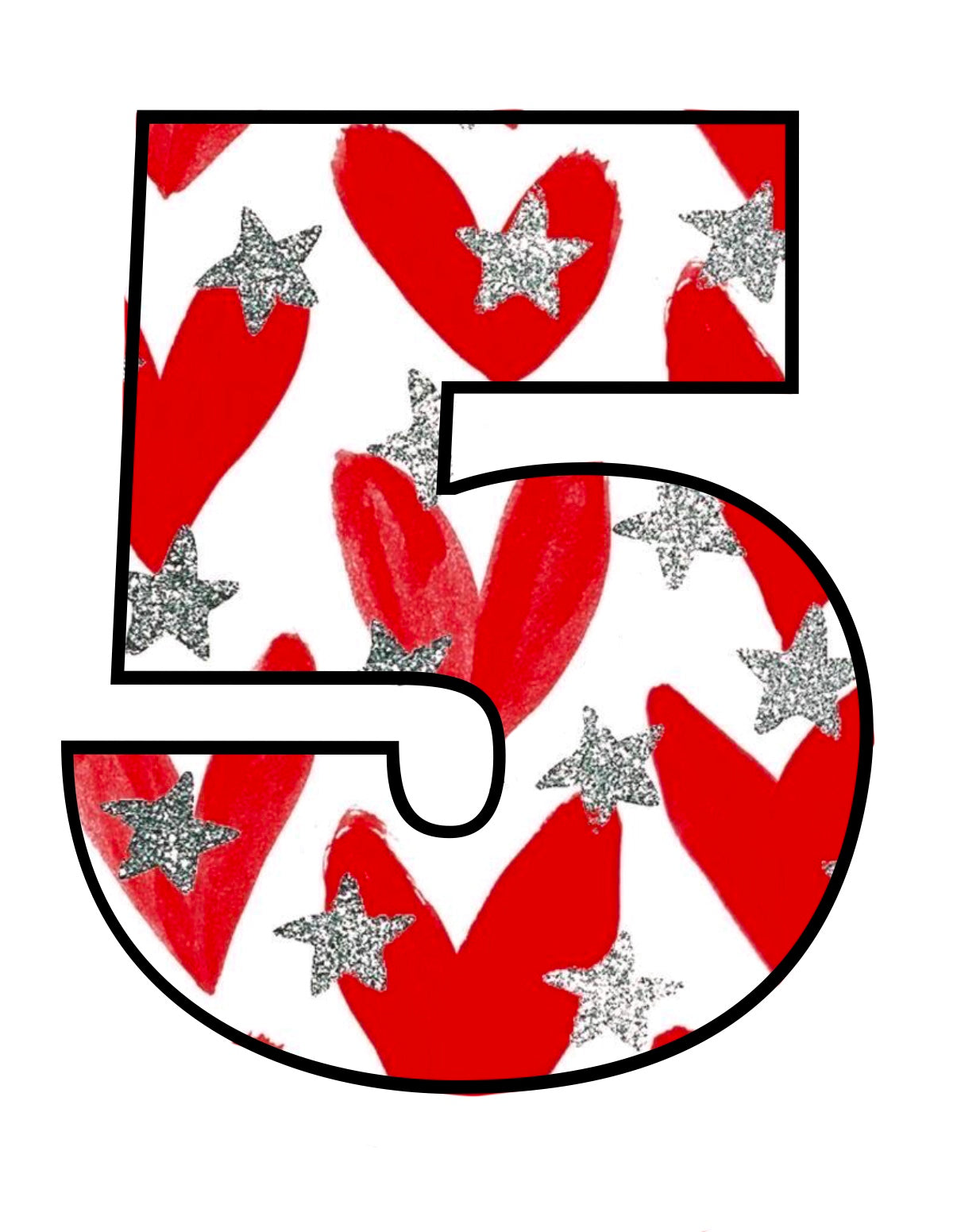 My Mom is my biggest muse!
I'll be the first to tell anyone my mom, Renée, is the sole reason LOVE & MOXiE was born, and still equally fueled by her love of texture and color.
As graduating valedictorian of her nursing class, finishing at UCSF on a scholarship while single-handedly raising me in the process, and constantly instilling in me that I could do absolutely anything are just a few of the many reasons I look up to her, there is no doubt in my mind she is the epitome of living with moxie.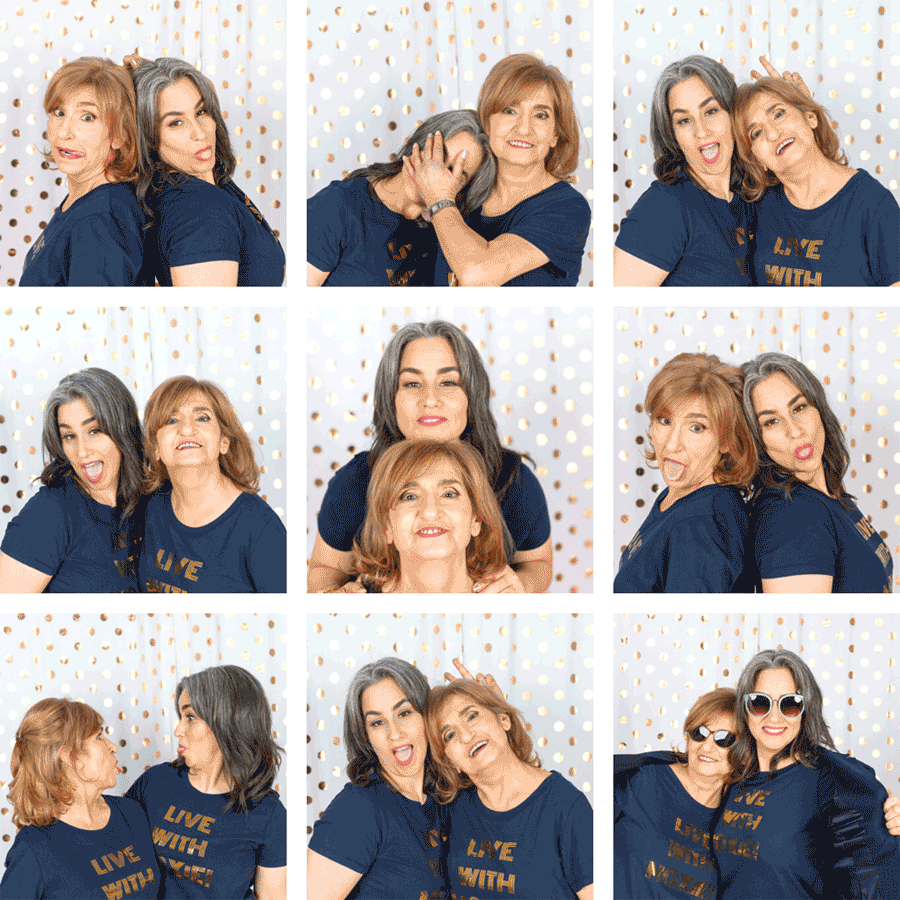 After my mom was diagnosed with early stage Alzheimer's, we felt an urgency not knowing how fast the disease would progress. We became roomies and were determined to cherish the time we had, living our lives to the fullest on our own terms which included making the move from NYC to Savannah, Georgia and starting LOVE & MOXiE! She is actively involved in the process in numerous ways — deconstructing our vintage finds, removing the masking from the acrylic, tagging all the products, and proofreading everything — just to name a few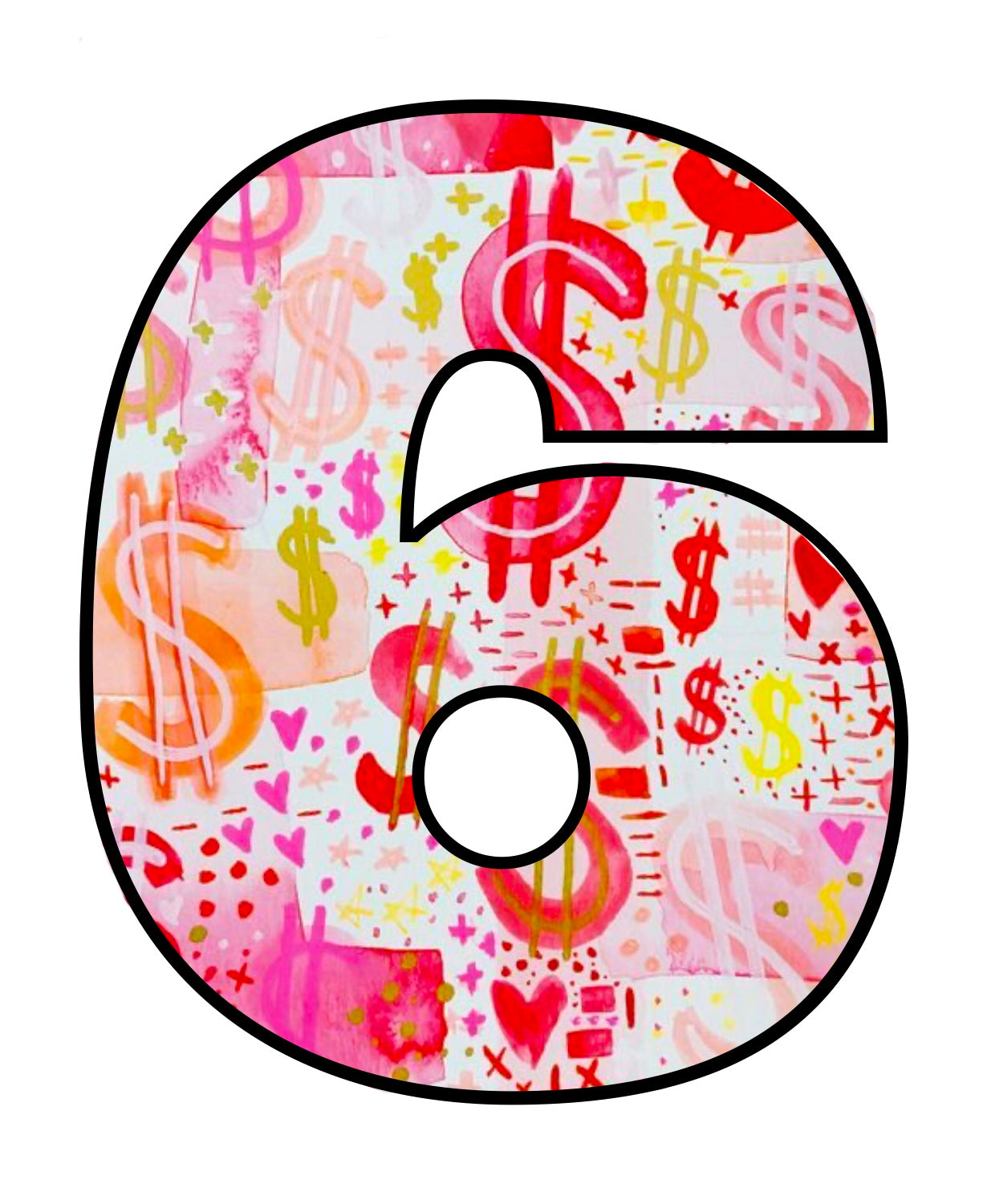 Every purchase fuels a donation to Alzheimer's charities
As we began LOVE & MOXiE back in 2016, we made a commitment to spend our time together creating things we loved and to raise awareness for Alzheimer's in the process. That being said, $2 from each item we sell is donated to Alzheimer's charities — NYC's CaringKind and Savannah's Senior Citizen's Inc. To date, we have donated over $6K to various charities.

The work and resources fueled by charities like these have taught us a lot about Alzheimers—and it's not all bad. It lessens my mom's inhibitions, allowing her to do a lot of things she never would have tried, like line-dancing and painting, and she's really good at both!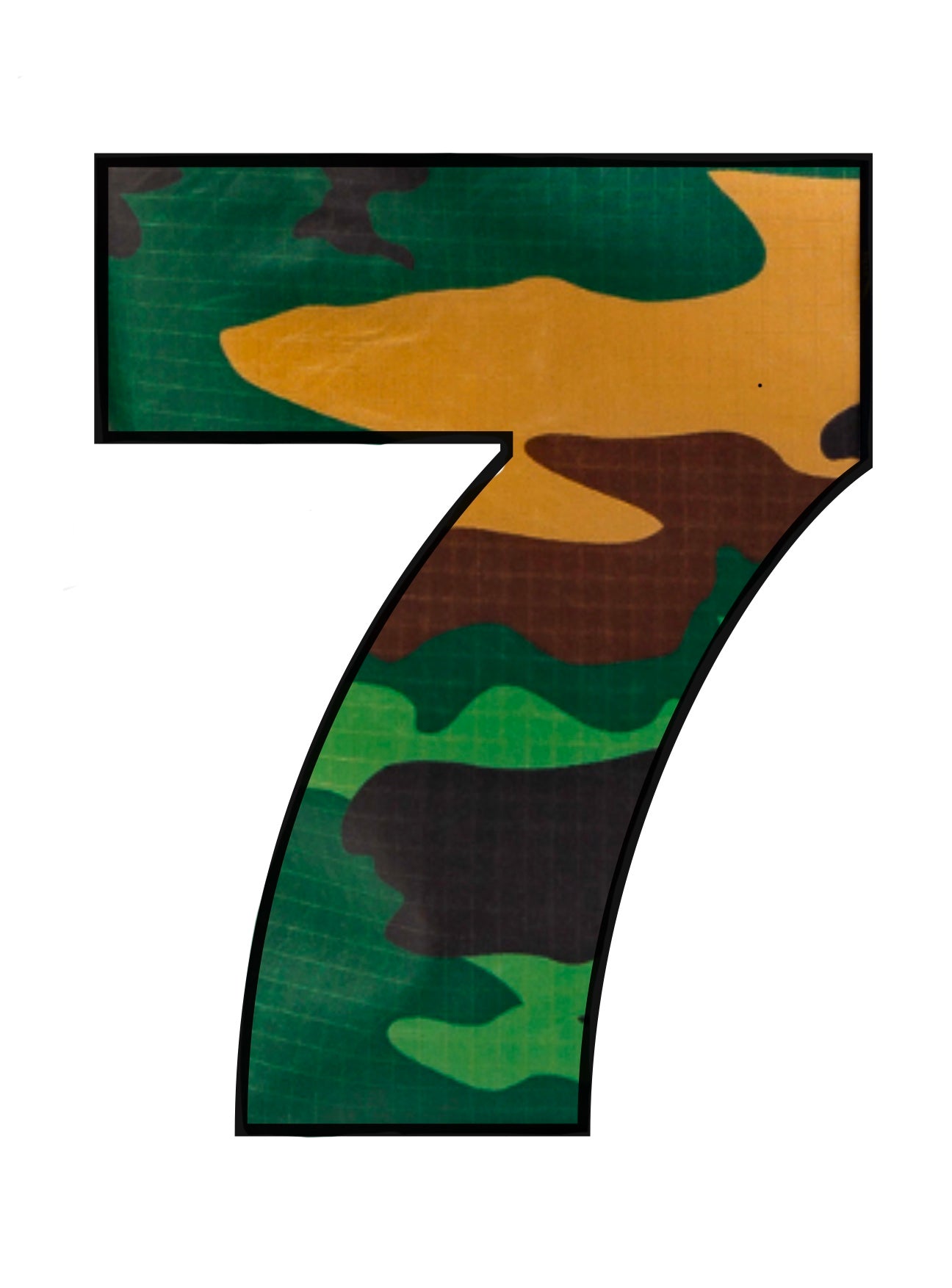 Sure, I love to sew. . . but did I mention I studied serial killers?
While you may not have guessed it from the amount of sparkle, color, and pizzaz incorporated into my life and business these days, I actually graduated from collage with an MA in Criminal Justice and minor in Deviant Behavior.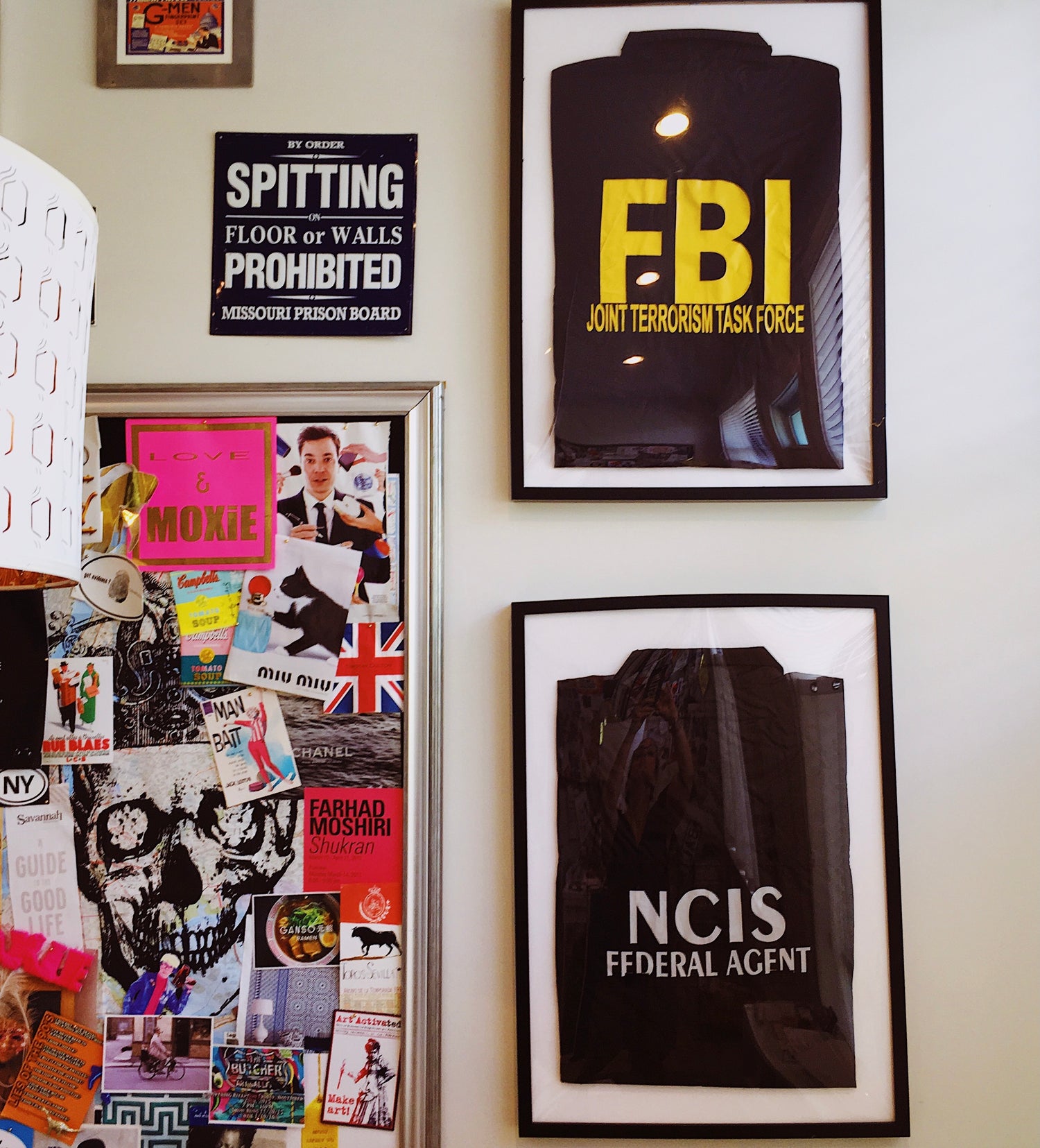 I was in law enforcement for 16 years, and my last job before starting LOVE & MOXiE was as a Special Agent for the NCIS (yes, it's exactly like the TV show, not!) as our representative to the FBI's Joint Terrorism Task Force. I could tell you more, but I'd have to kill you ;)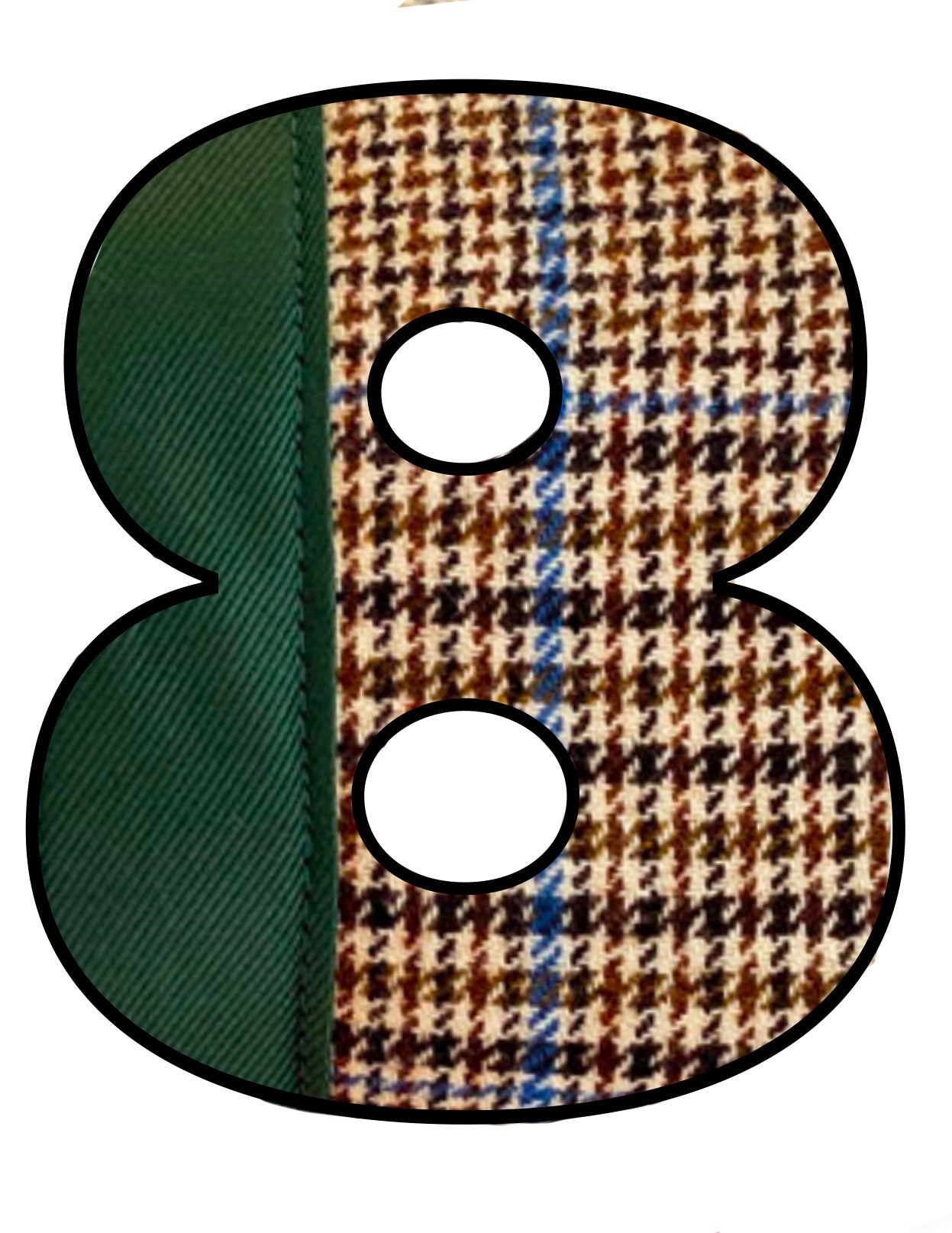 . . . and sound design?
I may not have believed her at 15, but Mom wasn't kidding when she said I could do anything. Before I graduated with my MA in Criminal Justice, I was studying to become an audio engineer. Sure, it sounds super random, but hey, I love music! Before law enforcement, I even worked as an executive assistant to the CEO of a record company (hint, my boss discovered the Ramones and Madonna). It goes to show that no matter what you study in college or what you originally set out to do, you can evolve and change — just keep doing what you love and live with moxie!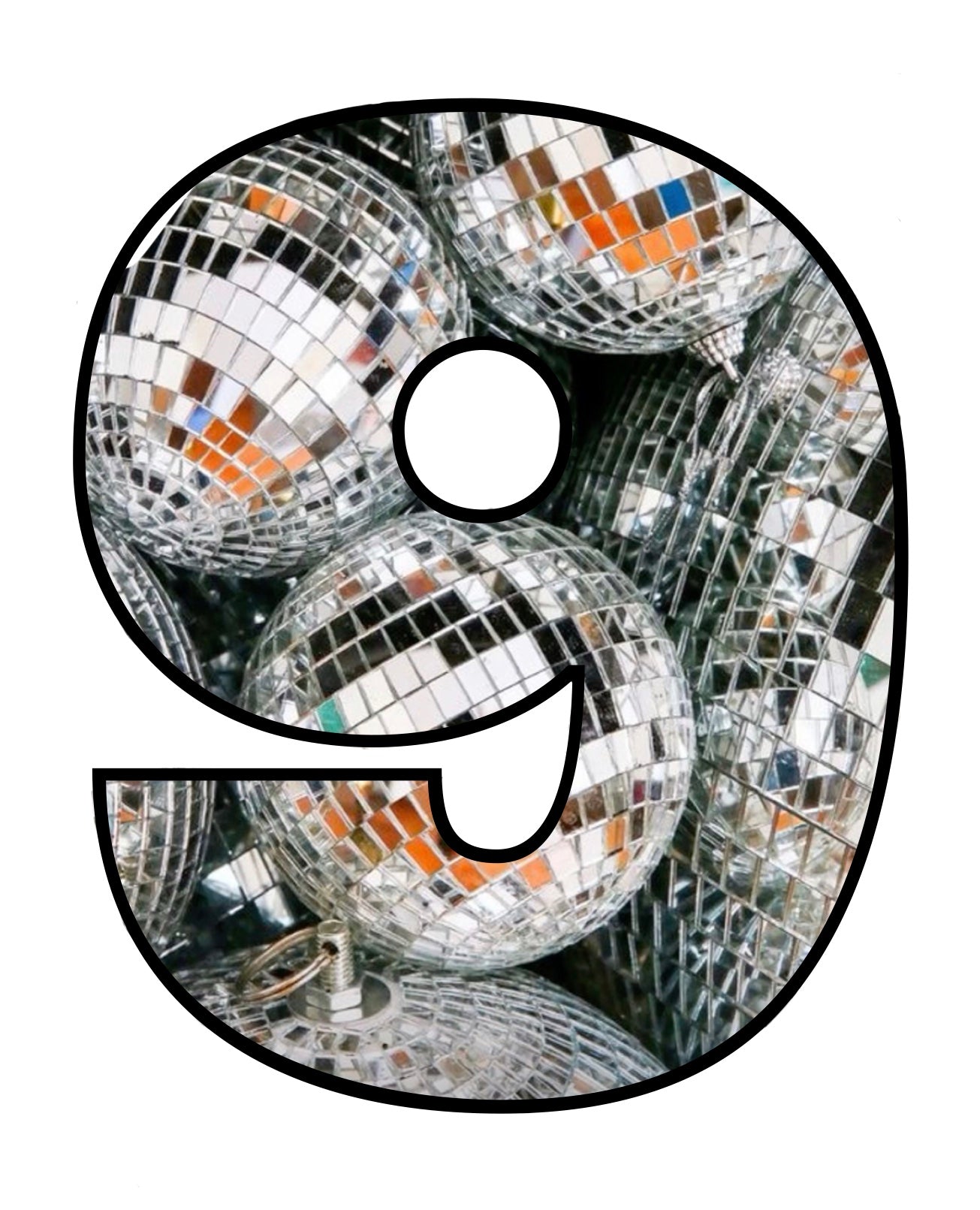 I lived in both Dubai and Kuwait, gifting me my love of sparkle
Living in the Middle East, I found myself fostering a newfound
appreciation for all things sparkly. As the women wore all black hijabs (head scarves) and abayas (robes), I noticed they were able to solely express their taste and personalities through their amazing, sparkling shoes. You'd never guess it at first glance, but I soon learned underneath their abayas they dawned the most fabulous clothes and fabrics, too.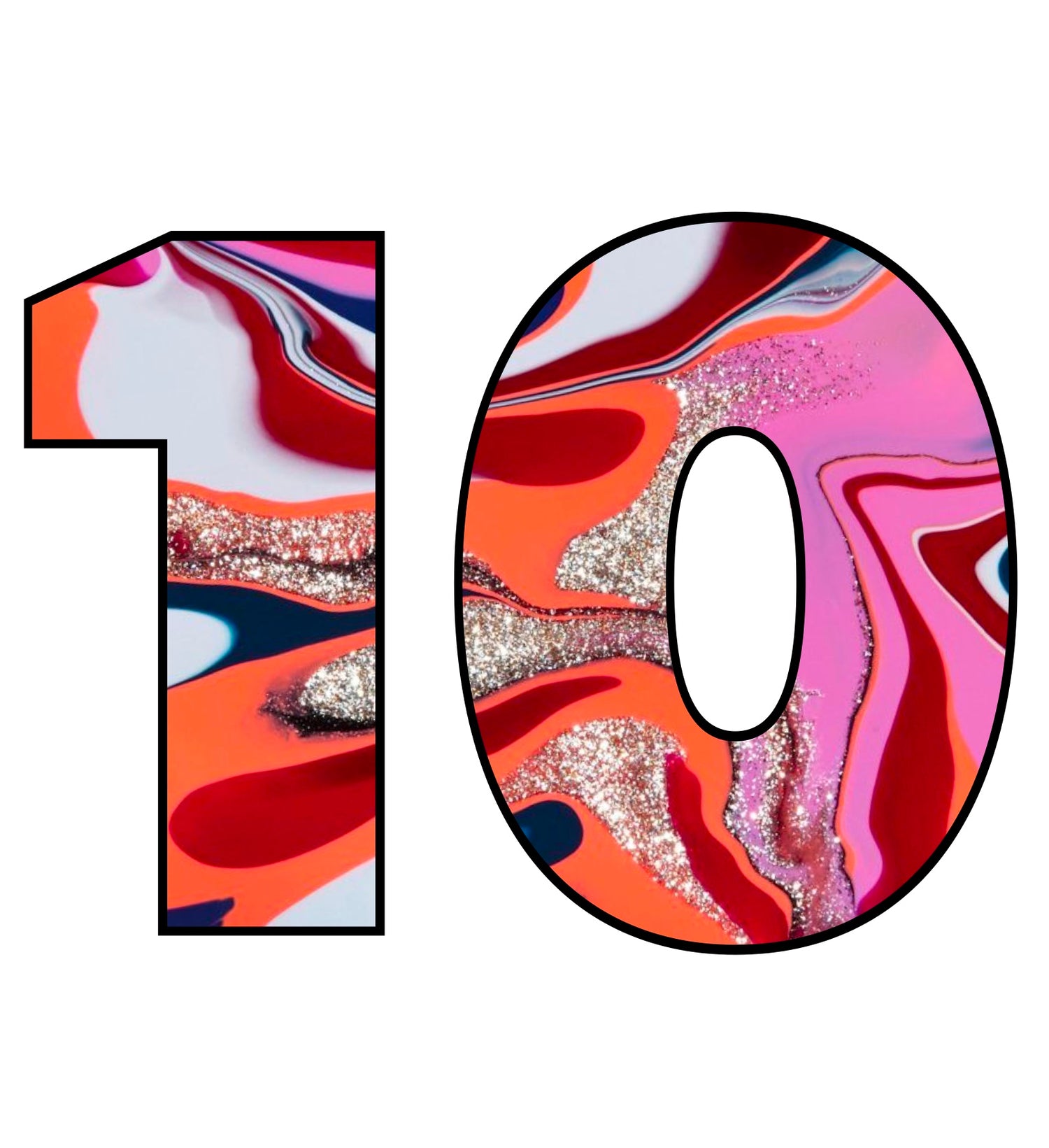 I am o-b-s-e-s-s-e-d with staying organized
"A place for everything and everything stylishly in its place," is one of our favorite phrases here at LOVE & MOXiE. While we may not officially have Marie Kondo's stamp of approval (yet!), we're not ashamed to admit we binged the first season of The Home Edit in one sitting, and hope our products show for it!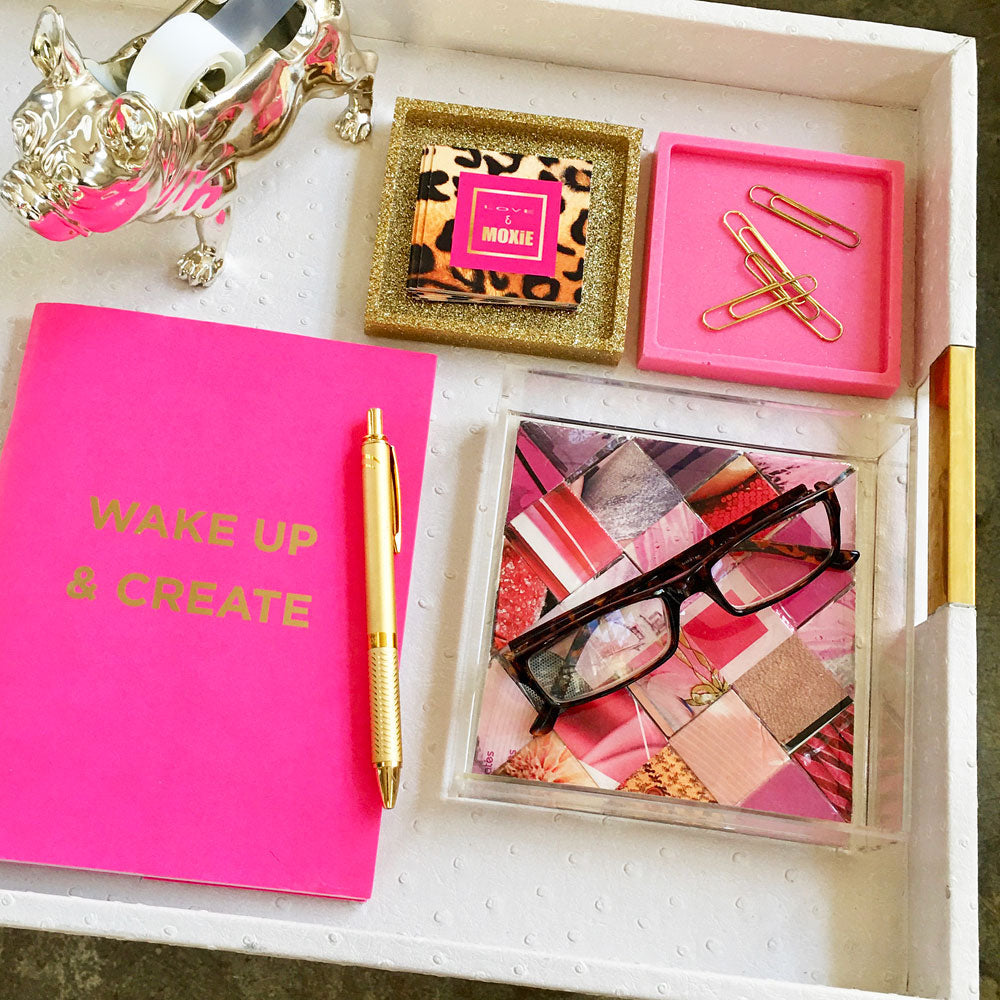 We strive to make everything
both fashionable and functional — like integrated key fobs on our tote bags or designing trays for corralling all your must-have bits and bobs. Let's face it, adulting is hard, and some days just knowing where your things are makes life seem a little more do-able. Plus, staying organized and maintaining routines is a massive help when coping with Alzheimer's.
"Life is a banquet, and most poor suckers are starving to death!"
… life is short, live with moxie!
We hope part of our story resinates with you in some way or another, and we'd love to keep in touch! Click below to join our email list, or contact us directly with any questions or inquiries about custom products.